More Website Templates @ TemplateMonster.com - December 16, 2013!
Video
Launch of Viraaj Foundations Logo
Interview as Founder Director Viraaj Foundation with Kalyanam Studio on the upcoming Charity Hospital " Dev Narayan Hrudayalaya" at Bhopal on 5th Dec 2020
The Board of Directors of the Viraaj Foundation paid courtesy visit to the popular MLA of Bhopal, Mrs. Krishna Gour. Mrs. Gour appreciated and blessed the efforts of Viraaj Foundation to open the hospital, as well as released the brochure and magazine of the Foundation.Founder Director Mr. Brijendra Raj Singh, Mr. R.S. Gour, Mr. Yogesh Yash Rawat, Mr. Harishankar Mishra, former councilor and others were present in the program.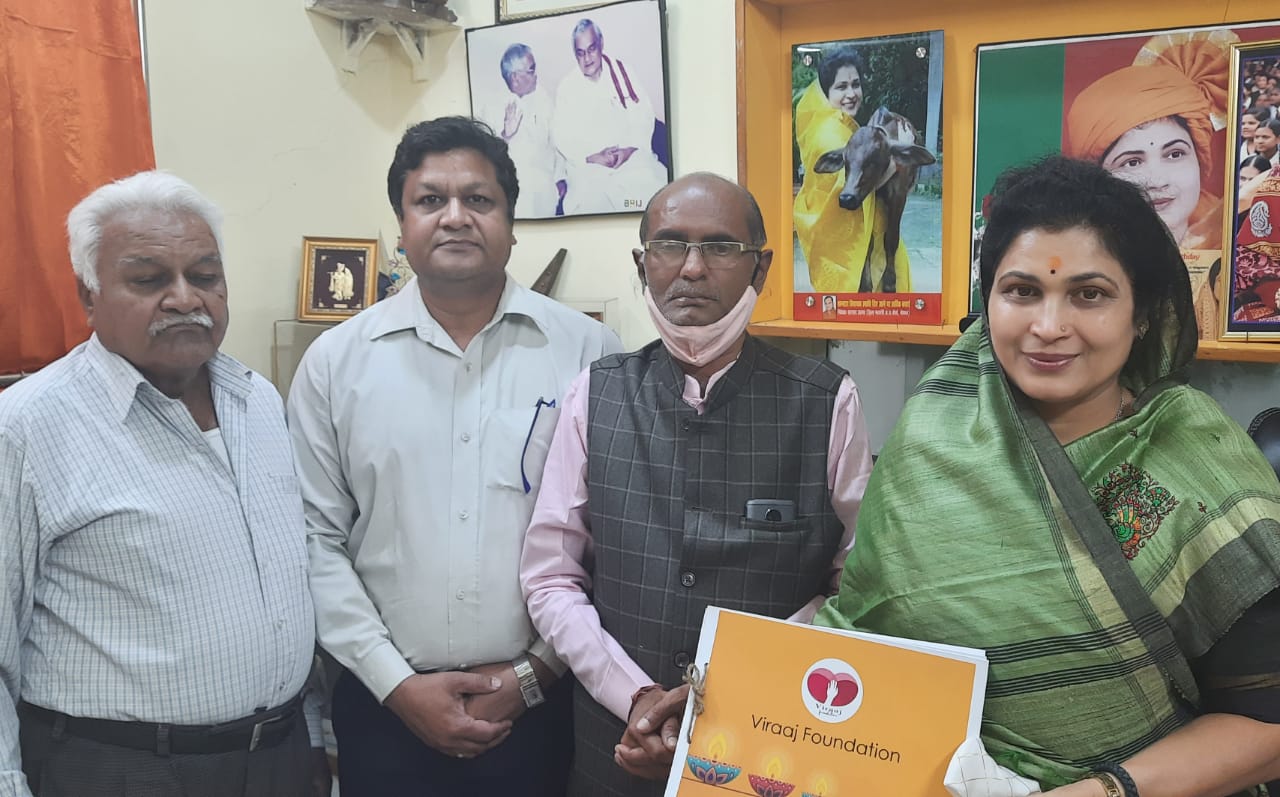 Important Announcement by Director Mr. Brijendra Rajsingh